Pieces of jewelry that cause a friendly giggle live in a VIP suite in my heart.
As do...birds.
Hello bird necklace!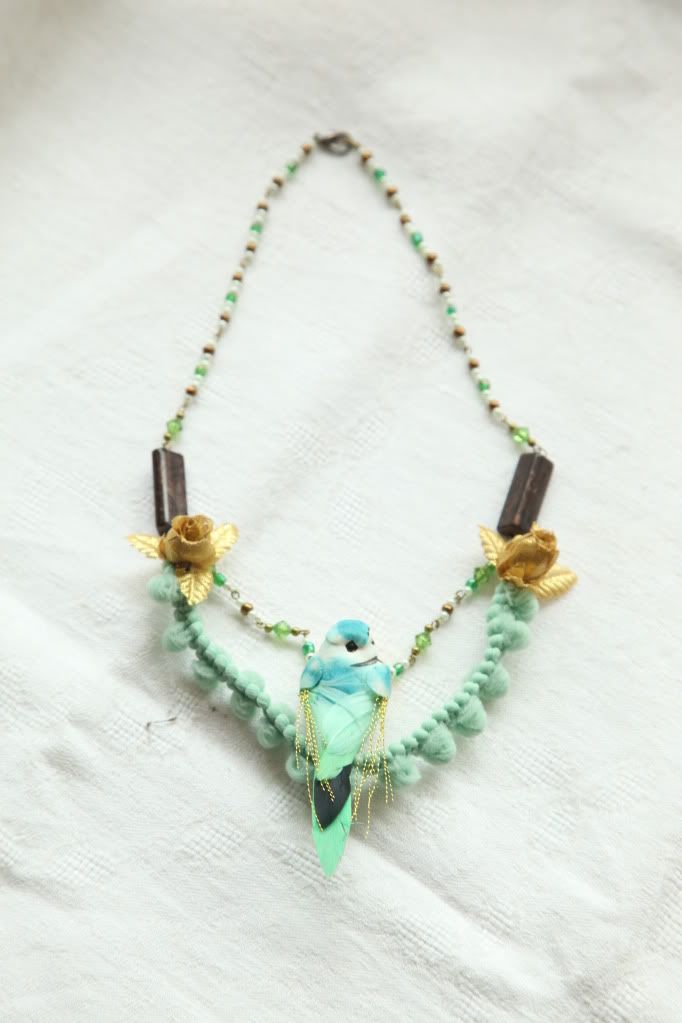 This necklace was born during a year I lived in Chile. I had these cosy craft shops near where I lived, where I bought all kinds of nice and cheap random stuff to make into not-so-random jewelry.
The colourful foam bird, golden flowers and light blue pom pom trim used here were among those lovely finds.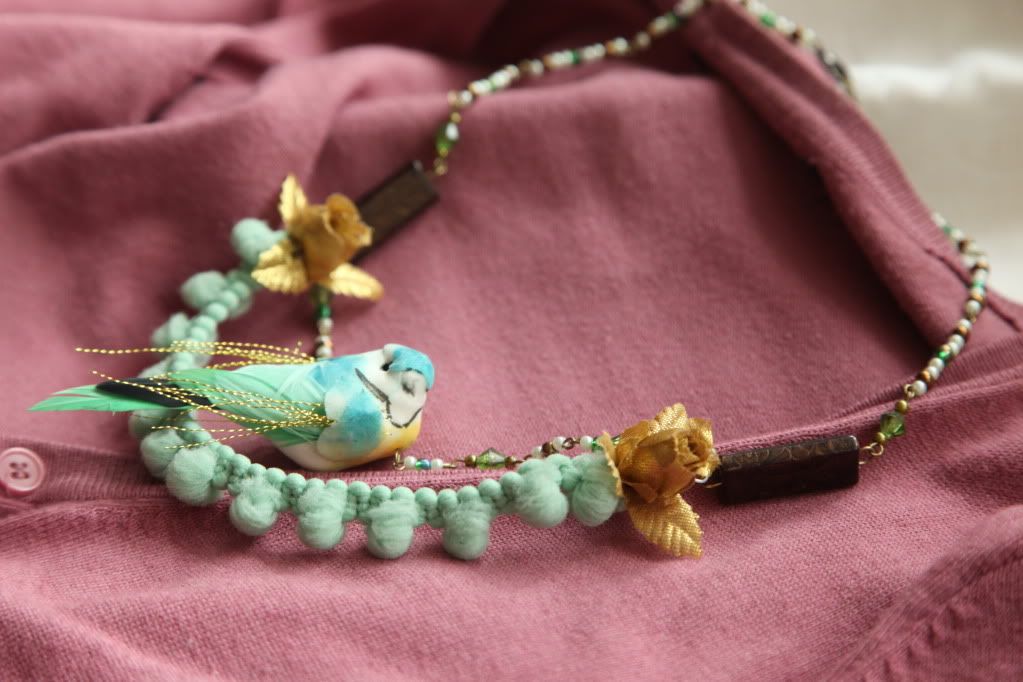 This necklace is among the favourites I rarely wear, because I find it difficult to combine (though it was easy as hell to combine it when I wore it to a sreening of Alice in Wonderland..). However, it makes me smile seeing it hanging on my bedroom wall.
Ahh, artistic narcissism - the most satisfying kind of love! :)