Beware all gardeners, because this post is about to excite you in ways you didn't think were possible.
Today, it's about wearing nature itself in its simple forms - jewelry that has to be watered and taken care of, living pieces of art.
First, pieces by
Haf
. It's good to know there's a knuckle ring for all those angry gardeners out there :)
Next, wearable planters made of clay by
Artisanie Europe
- they have such an earthy elegance about them!
I find these
succulent rings by Barbara Uderzo
so edgily classy (and a bit worrying because of their spikes, but hey, beauty is supposed to be painful)
Colleen Jordan's
wearable planters are chic and modern - lovely shapes!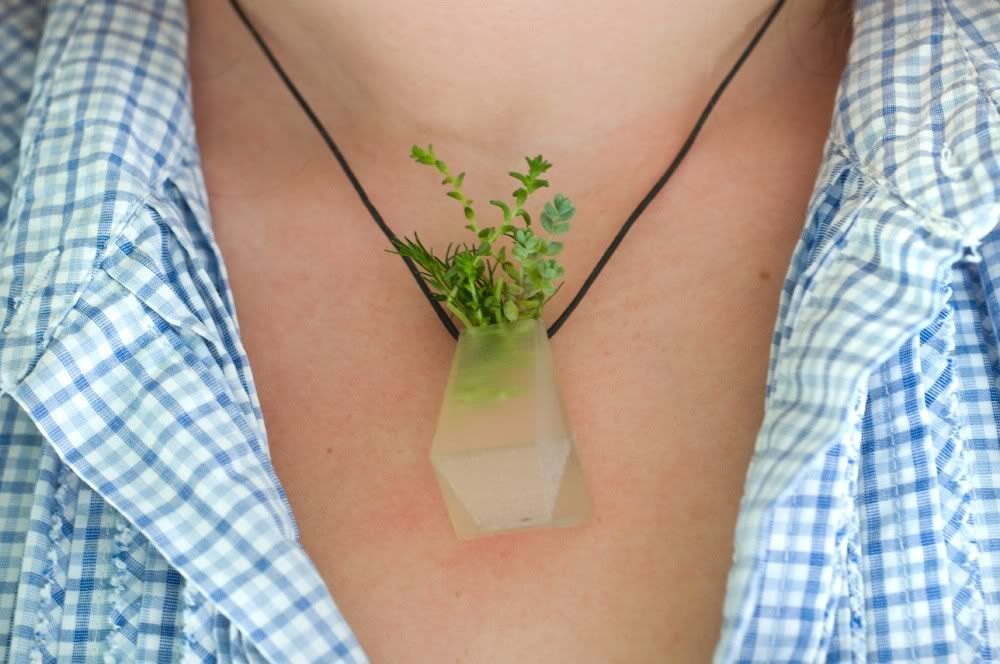 But if watering your jewelry sounds a bit too much, then, honestly, you can get closer to nature by faking it as well...mayhaps. Anyway, these fake moss pieces by
Adorn jewelry
remind of the real thing.
Those
bracelets and rings by Ineke Otte
, however, don't really :) But you can't say they aren't fun! (and safer than wearing a spiky cactus...)