What I'm really looking forward to at the moment is flying home in just four more days after my last exam is over to start enoying the summer.
So this collection of inspiration shouldn't be very surprising, hah :)
I don't usually like butterfly-inspired jewelry - it's a horribly overused and overabused motif - but these artists know how to approach it in a gentle and fun fashion.
Jewelera
makes delicate fluttering pieces from organza butterflies.
Grainne Morton
shows off colours of nature in a very flattering form.
These pieces by
Lovisetto
made of textile and artificial leather go all out on the butterfly deparment.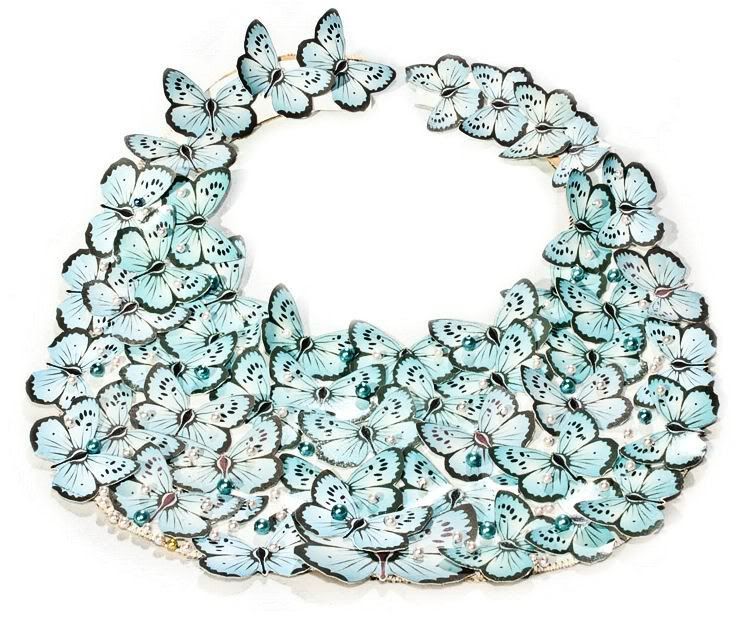 And these last pieces by
Woodland Belle
embrace the cuteness of details in a very clver way.